Liquid Nitrogen Turbine
Nitro-Turbodyne's 'flagship' product: The LN2 Turbine. Known as the "MFET" for Micro Flash Expansion Turbine - uses liquid nitrogen (LN2) as its only fuel. When coupled with an electric generator, the MFET can produce clean, quiet and renewable electrical energy in any environment on Earth - from the hottest desert to the coldest Arctic station. 
MFET is a clean, quiet and and very economical to use - producing electricity for about $0.045 per kilowatt hour of electricity.
Current models are used in oil fields, seismic research stations, remote communications stations, and anywhere that efficiency and low-maintenance energy are requirements of the job.
The MFET has absolutely no combustion - but rather flash-expands liquid nitrogen to provide the energy to spin the turbine. When coupled with a brushless generator as a 'free turbine', the MFET package can provide power in even the most explosive environments where vapors or gases would exclude diesel, gasoline or thermo-electric generators.
MFET Facts:
MTBF: 70,000 hours continuous operation
Lubrication: Sealed; no maintenance required
Ignition: none (not required)
Consumption: .5 litres/kilowatt hour 
Fuel: Liquid Nitrogen (LN2)
Operating Temperature Range: -90°C to +90°C 
Telemetry Output: +12 VDC @ 15 watts nominal
Sensor Connection: USB or Ethernet
Weight, Including Generator: 3.9kg
Current models available for lease for remote telemetry packages. Lease is based on fuel costs only.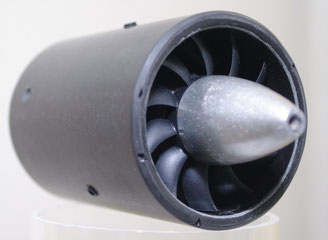 First MFET start: May 29, 2009